Reduce Stress – Live With Purpose – Maximise Your Full Potential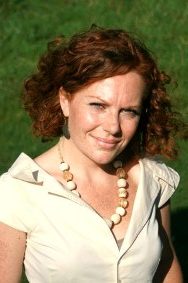 Hello and welcome to my coaching practice.
My name is Sandie and I am a Personal Leadership Life Coach at High Peak Life Coaching. I have over 12 years experience working with private clients.
My work is all about supporting people to enjoy balanced, happy and rewarding lives. Often, I am supporting people through those difficult, testing and sometimes complex situations that we can all face in life from time to time and helping them to get on the right track.
Other times, I'm helping my clients to tap in to their best selves. By raising self awareness and adopting a resilient mindset they can focus, create a strategy and move more confidently and successfully towards their life and career ambitions.
I provide Life Coaching, Career Discovery Coaching and Stress Management Services. Because everyone is different and their needs unique, I customise my approach to match each individual client.
My style of coaching is friendly, supportive, encouraging and effective. I use a wide range of coaching interventions which help my clients clarify their goals, boost motivation, identify and use their core strengths and overcome barriers; helping them to work to their full potential.
I work with clients on a one to one basis from my private practice at Riverside Wellbeing Centre in Whaley Bridge, High Peak.
Affordable And Available To You, No Matter Where You Are In The Country.
Life Coach: Qualifications
Many, many thanks for a great 2010.  You've helped me see my life in a much more positive light.  I look forward to our continued successes in the year 2011.  Big Big Hugs.
A very interesting and useful experience. Sandie really helped me to untangle the desperate muddle I was in and kept me focused on the key issues that were causing me problems.
My Life Coaching with Sandie  was  very good.  It made me think about my issues and how to solve them.  It has also given me the kick start I needed to take immediate action.  Thanks.